Car and Shuttle Packages & Services
Let Prestige Car Service add a touch of luxury to just about any occasion. We combine excellent service with beautiful, dependable vehicles to give our passengers a memorable experience. Our services and packages are designed to help you ride in style. Whether you're going to a special event or an everyday gathering in the Saskatoon area, hiring transportation from Prestige Car Service is the difference between getting there and arriving.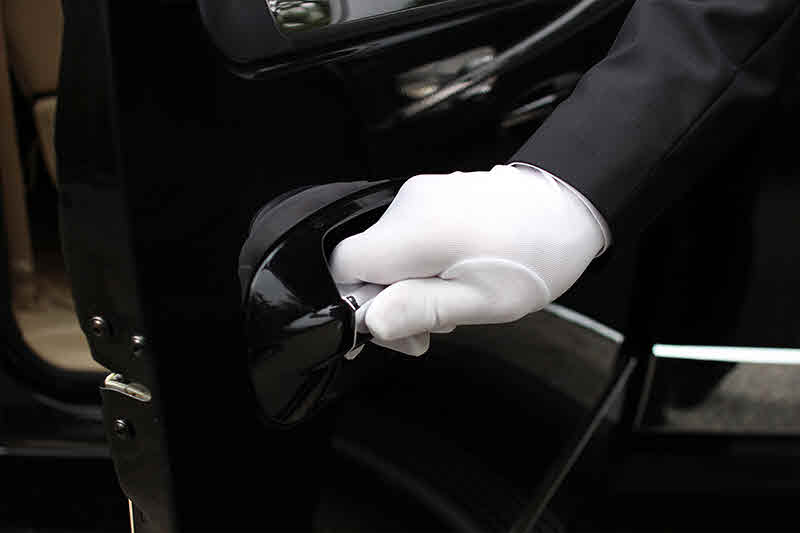 Corporate Meet & Greet
If you have an important business client to collect, do it in style. We enhance your image with our impeccably presented cars and shuttles and liveried chauffeurs. Make your clients feel important by allowing us to collect them for you, either from their hotel or the airport. Our chauffeurs will make sure the first impression your client gets about your company is one they will never forget.

Corporate VIP Service
We remove the pressure of traffic, the hassles of navigating a strange city, and parking. Our professional chauffeurs know the most efficient route to your destination, when to help with baggage, how to get around, where to dine, and local points of interest. It's their job to help busy executives manage their time more efficiently. Our service is confidential and discreet, leaving you free to deal with your clients while we look after you. Our attention to detail gives you confidence that your ground transportation will be reliable and luxurious.

Prestige now offers assisted transportation with the experience and professionalism you've come to expect from us.  From a doctor's appointment to a trip to the grocery store.  From a special event to a visit with friends.  Our NEMT service can provide the transportation you require.

Transporting your children with care to their lessons, games and activities or to school and back. With a focus on convenience and safety, Prestige is committed to making your life easier when you just can't be everywhere!

Casino
We make frequent trips to the Dakota Dunes Casino. Transportation is available for parties of all sizes, from couples to large groups. Sit back, enjoy a luxurious car ride, and receive VIP treatment on your trip to and from the casino. Package includes casino entry.

Christmas Lights Tour
Enjoy a warm and cozy tour of the many Christmas light displays in Saskatoon. Select our recommended route or let us know what you'd like to see and where you'd like to go. Book your Christmas lights tour today or surprise someone special with a gift voucher.

Game Day
Want to do something different for your next trip to the game? Make a sporting event part of your next big celebration by hiring Prestige Car Service. Let us take care of the hassles of driving, parking, and traffic.

Graduations
Graduations are the biggest event in a student's young life. Our graduation packages let you rent a luxury car for your graduate and their friends at an affordable rate. It's the perfect way to help your child make memories that will last a lifetime

Weddings
Weddings are another big milestone. Trust Prestige Car and Shuttle Service to get you and your wedding party to your ceremony and reception on time and in style. Our wedding packages include a professionally trained, reliable, uniformed driver who will attend to your every need.

Special Occasions
Our lives are full of other special occasions that deserve to be celebrated. Add a touch of elegance and class by including car service to your birthday, anniversary, retirement, engagement, or other milestone.

Golf
Enjoy a morning, afternoon, or weekend golf tour. Local and provincial golf packages are available. Impress out-of-town corporate guests without the hassles of arranging your own transportation.

Night Out
Put on your dancing shoes and paint the town red. Our car service will make it a night to remember. We'll make sure you, your guests, or your clients are taken care of. Our chauffeur-driven car collects, waits, then returns your guests back to their hotels or homes.

Stork
This is the perfect treat for moms, dads, and newborns. We offer the luxury of enjoying your baby's ride home from the hospital by taking parents and their newborn safely home. Our vehicles are equipped with child seat safety anchors. Forget about driving—just relax and enjoy this memorable day. This also makes an unforgettable baby shower gift!

Custom Packages
Do you have something different in mind? We'll help you put together a unique package for your special occasion. We can't wait to hear your ideas. Call us now!